Hardwood Floor Care and Maintenance
Regular floor care and periodic professional maintenance of your hardwood floors can give you a lifetime of beautiful floors.
Keri Wood Floors recommends that you keep up with proper maintenance and floor care to ensure long-lasting beauty of your wood floors.
Regular Care

Sweep:  It is best to use brooms with fine, exploded ends to trap dust and grit effectively.
Vacuum:  Purchase a canister vacuum with special bare floor attachments to get rid of all dirt and dust.
Dust Mop:  Use a good dust mop – one with a 12- to 18-inch cotton head – and a special dust mop treatment. Spray the treatment onto the mop head 12 to 24 hours before dust mopping. DO NOT APPLY PLEDGE OR OTHER WAXES! Try using a microfiber dust mop like the Swiffer Heavy Duty (Dry only) dust mop.
Preventative Maintenance
Keep Out Dirt & Grit: Dirt, grit, and sand act like sandpaper on the finish, causing scratches and dents. To minimize damage, place floor mats in entryway. Don't forget to shake out the floor mats regularly.
Water and Spills:  Standing water or any liquid can warp finished hardwood floors and can damage the finish. Simply wipe up all spills as they happen. Also, place floor mats on areas where water may be splashed, such as near kitchen sinks.
Avoid the Hard Stuff:  Avoid oil-based soaps (Murphy's) as they can build up residues and create problems when it's time to put a maintenance coat on your floor.  Instead, use neutral pH cleaners made specifically for wood floors, such as Bona Hardwood Floor Cleaner.
Give us a call with any other questions you may have we are here to help!
Winter is Coming – Are You Thinking Ahead For Your Hardwood Floors?
The decision to install hard wood floors in a home is a decision to invest in a beauty that will enrich that home for years to come. Investing in these floors requires more than just a monetary dedication, but also a commitment to keeping the hardwood floors in pristine condition regardless of seasonal wear and tear. With winter weather approaching, it is important to keep in mind ways to cater your upkeep to the ever changing elements that could subtly damage the life span of any hardwood floor.
Leave the winter elements outside:
When strolling through our various winter wonderlands, it is easy for bits and pieces of the season to get trapped in our shoes and stay with us, following us inside. Imagine falling into a gravel pit or on the sidewalk; your hands become scratched up and the surface scrapes are not pretty to look at. Well, the same thing happens to hardwood floors when they are brought into contact with other abrasive surfaces. When rocks, salt and other gritty objects find their way inside, scratches and grooves can occur very easily and can damage the exterior of your floors. Additionally, water from rainy days or icy mornings can also leave your hardwood floors warped and weathered.
Ways to prevent or minimize these elements during the winter months include removing shoes outside or at the front door, adding winter or holiday themed rugs over flooring or even covering your hardwood floors in their entirety with mats, thus limiting the amount of space that could potentially be impacted by the various winter elements.
Keep the air perfect:
In winter, we are all guilty of cranking up the heat, but with excessive dryness in the air, your hardwood floors could expand, contract, shift or even shrink. The absence or abundance of humidity can cause eventual damage to the vanity of your hardwood floors. To help combat the shrinking and expanding that these weather variables can cause, we suggest investing in a humidifier or de-humidifier to ensure that the moisture level with in your home is always on point to support the investment you have made in your hardwood floors.
Keep your hardwood floors clean, all year around:
To keep your hardwood floors clean in the winter months, extra effort may be required. It will only take a few extra moments each week to keep your hardwood floors shining like new. Simply taking a damp mop to your floors a few times every week can eliminate the gunk. If you are hoping to take a more long term approach, consider a protective coating as well. Be prepared with towels to absorb any surface moisture and also a wet/dry multi function vacuum to ensure any dirt or water can be picked up in a timely manner
At Keri Wood Floors we are prepared to help you get the hardwood floors that you dream of for your home; come in today and see all of the rich and beautiful options we offer. We promise to leave you with an exceptional flooring experience no matter what season it is. Contact us  today; we can't wait to get started!
Give us a call we can with any of your floor care questions we are here to help!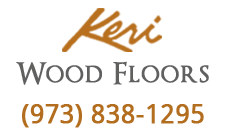 Local areas and places we serve include:
Bloomingdale, Butler, Kinnelon, Montville, Pequannock, Pompton Lakes, Pompton Plains, Riverdale, Wayne and West Milford. Including all of Morris, Passaic, Bergen and Essex County's in New Jersey