Deep Wood Floor Cleaning | Northern NJ.
Yes, deep wood floor cleaning!
We provide Simple, Safe, Smart Deep wood floor cleaning. Using our Bona deep wood floor cleaning Power Scrubber combined with Bona Deep Clean Solution we can effectively, easily, and safely clean your hardwood floors.
Just like carpet, over time, the wood floors in your home can accumulate dirt and dust that's both visible and invisible to the eye. When you invest in Keri Wood Floors professional, deep wood floor cleaning services, not only will this dirt and oil be removed, but you will also be extending the life of your wood floors.
Our deep wood floor cleaning equipment takes the household mop to a whole new level!
Using a Bona wood floor cleaning power scrubber and a 5 step process we will lift tough dirt and oil that's on top and below the surface of your wood floors. For areas that are difficult for professional tools to reach, our technicians will employ hand-cleaning, using a microfiber cloth. Don't worry about any sticky leftover residue; our technicians will make sure there is no film left behind – only shiny, rejuvenated wood floors.
Deep Cleaning Your Wood Floor | Benefits 
Fast: Our system allows us to effectively deep clean 500 square feet of wood flooring in about an hour or less.
Safe: Commercial strength hardwood floor cleaner designed specifically for hardwood floors. Leaves no dulling residue and is GREENGUARD Children & Schools Certified for indoor air quality.
Smart: Affordable wood floor cleaning to maintain you way to stay in front of your existing customers and an easy way to establish a new customers network.
Hardwood Floor Care and Maintenance Areas We Serve Include
Bloomingdale, Butler, Kinnelon, Montville, Pequannock, Pompton Lakes, Pompton Plains, Riverdale, Wayne and West Milford. Including all of Morris, Passaic, Bergen and Essex County's in New Jersey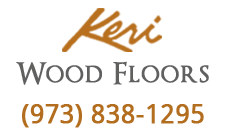 Local areas and places we serve include:
Bloomingdale, Butler, Kinnelon, Montville, Pequannock, Pompton Lakes, Pompton Plains, Riverdale, Wayne and West Milford. Including all of Morris, Passaic, Bergen and Essex County's in New Jersey